The ringing of the bells on the 1st of January signifies the ending of one year and the beginning of a new. It's the time for a glance back at what's happened and a look forward to what lies ahead. The time for change.
One team who will feel that change more than just about any other is the team many consider to be the best in the world, formerly known as VeryGames. Every great champion needs a great rival; Ali had Joe Frazier; Vettel has Alonso; Federer had Nadal and in the world of Counter-Strike NiP had VeryGames. Both teams have enjoyed a well documented and always entertaining rivalry since the release of CS:GO, one that has started to tip in the French sides favour over the past few months. It's been a long time coming for Ex6TenZ and his troops who went so long playing second fiddle to the Swedes, something neither him nor his organisation were used to having spent the best part of five years dominating the CS:S scene in Europe and further afield.
For VeryGames as an organisation the pursuit of the top spot over the past year has proven costly, so much so that toward the end of 2013 they announced that they wouldn't be able to support their long-time team past the end of the year. It was a disappointing end to a fairytale few years for all involved with the organisation, having watched several incarnations of their prized asset consistently deliver results, but one that seemed inevitable given the cost of the chase for glory in CS:GO. While the team will remain together - with a new organisation expected to be announced in the coming days - the name that has been synonymous with success for more than half a decade will be consigned to the history books.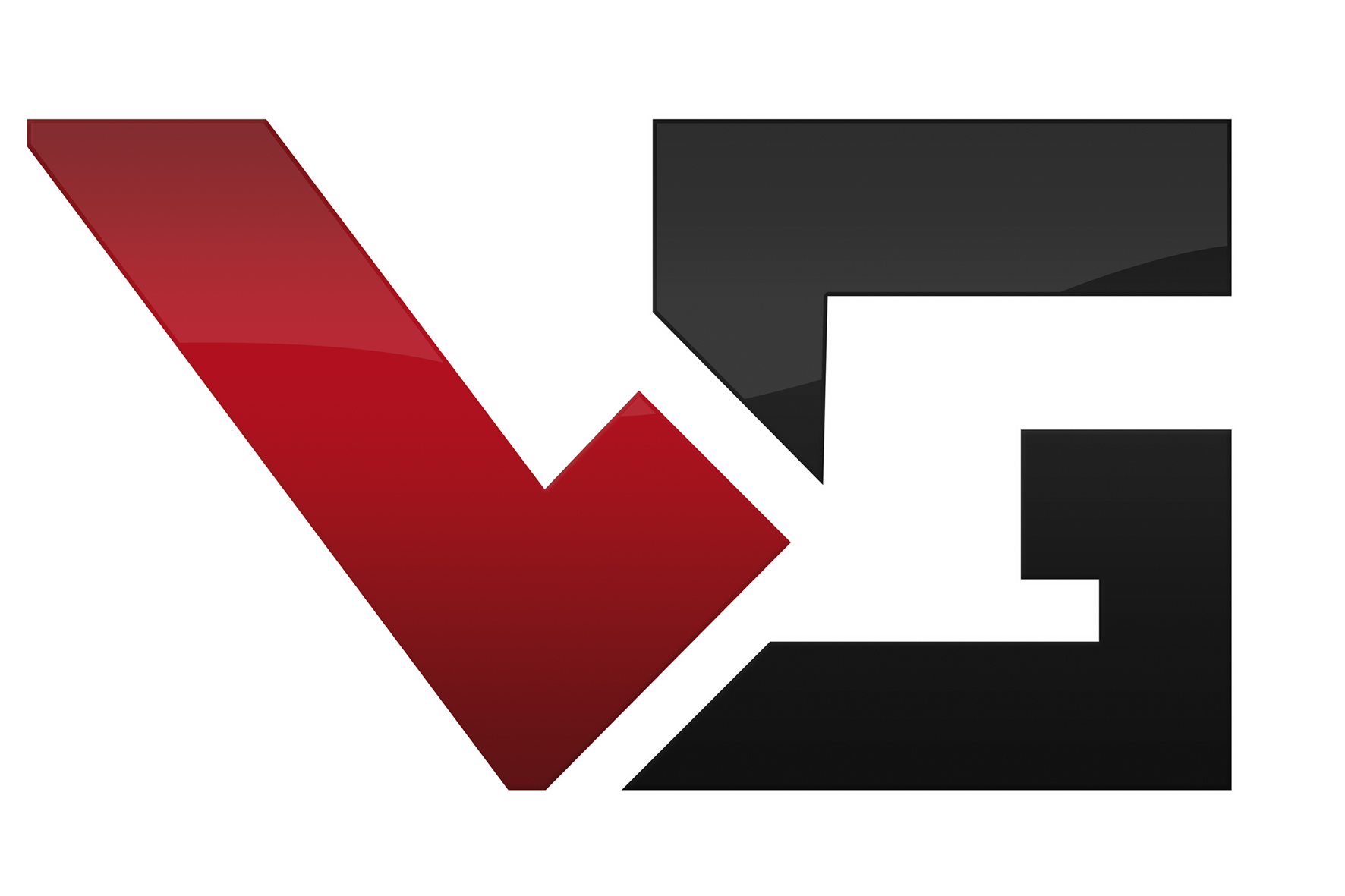 Before we forget all about the VeryGames name though let's take a look at some of the best players to have donned the red white and blue colours, of which there are no shortage.
Sebastian 'krL' Perez
Sebastian was the original captain fantastic for Team VeryGames having led his team to numerous LAN victories over a two year spell of dominance. One of the few in-game leaders capable of pulling his own in the frag charts he was their prized asset until his removal from the team after his controversial decision to play an ESL match for another team. As was the case with most French players of his era Sebastian found it difficult to make a breakthrough into the upper echelons of the European scene in his early days. Labelled an onliner by those outside of France it wasn't until he led VeryGames to a string of offline victories that people began to take him and his team seriously.
Despite several warning shots to the wider European scene in 2008, his breakout moment didn't come until the ICYBOX finals in January of 2009, where eight of the best teams in Europe had assembled to do battle in what was one of the most hotly anticipated tournaments in years. During the event the range of strategies available to VeryGames was huge, but it was Sebastian's ability to read the game and call on the fly that had people singing his praises, and all of that while consistently putting up big numbers of the scoreboard. Watching early demos of VeryGames on de_nuke further highlighted his ability to control the pace and flow of a match, something which was unheard of before in CS:S and which had been ripped straight from the 1.6 playbook.
He wasn't the first in-game leader to implement a more 1.6-centric playstyle into CS:S and he wasn't the first in-game leader to hold his own when it came to fragging, but he was the best at both of those aspects of the game and he commanded the sort of respect from his teammates and his opponents that very few have since. Just how much his team respected him was highlighted following his removal by Team VeryGames, which sparked a mass exodus and forced the organisation to build a new team from scratch, one led by another player of the same mold...
Kevin 'Ex6TenZ' Droolans
Imagine being the man tasked with replacing the original VeryGames captain and arguably the best in-game leader on the planet.. That's a lot of pressure, but if there's one thing that Ex6TenZ can handle it's pressure. During the summer of 2009 VeryGames - then led by krL - took a hiatus from the game, a long deserved break after several months of constant domination. During that time it was team redLine, led by Belgian star Ex6TenZ, who stole the limelight. The predominantly French team then were natural successors when VeryGames chose to part company with Sebastian and his troops. It was expected that the changing of the guard would spark new life into the European scene that had become stagnant and one sided, with a number of teams eager to stake their claim to the throne.
Yet after a couple of events it was clear that the domination would continue, perhaps more so with Kevin in charge than with Sebastian. Both in-game leaders had different qualities but both commanded respect. Where Sebastian loosened the ropes and allowed his players to do their own thing, Kevin kept the shackles tight to assure that his orders were being followed. While they had completely different ways of playing the game, the one quality they shared was their ability to frag, and in the early days of his VeryGames career Kevin was an absolute monster. With either the AWP or the rifle in hand he was deadly and led his team by example, consistently topping the score charts while calling and motivating his team to do better, a true all-rounder.
The one thing that separated Kevin from all others though was his determination to succeed and be the best. If a demo needed to be watched he would watch it. If an opponent needed scouted he would scout them, sitting behind them at events and taking in everything that was happening, while his eye for talent meant that he continually built high quality teams with outstanding players, regardless of how often changes had to be made. It's a testament to his ability to uncover that talent and to adapt that he continues to lead the team today and that, after a year of disappointment, they're beginning to reap the rewards in CS:GO.
Cédric 'RpK' Guipouy
Arguably the best rifler CS:S had ever seen and one of the few players who switched to CS:GO who managed to pick it up immediately, RpK is a certainty on the list. He was another of the "online" generation of French players who went on to not only prove his critics wrong, but to make them look stupid for ever doubting his ability. He was well known in the French scene long before his name was uttered by those out with, but his breakout event came at LAN79 back in 2008 alongside H2k, the French team finishing in second place behind the story of the tournament, eSuba. Not long after that he was snapped up - along with teammate SmithZz - by VeryGames and the rest, they say, is history.
During his initial spell with VeryGames he helped the team to an insane number of event wins and regularly topped the MVP polls on our site and many others. So consistent was his level of play that it actually became a running joke on Cadred that, regardless of who was nominated, the MVP award would go to Cédric, and most of the time it was probably fair. He was one of the players who joined krL out of the door after the ESL incident, but made his return to VeryGames a year later, this time under the new leadership of Ex6TenZ, a partnership that many believed wouldn't work but which turned out to be just as effective as the previous one.
Shortly after rejoining the event wins came-a-calling, as did the MVP nominations and awards as he continued to outperform his teammates and opponents on the regular. It wasn't just his incredible aim that made him such a special player, though, it was his intelligence and ability to read scenarios that elevated him above all others. His ability to adapt was highlighted after VeryGames made the switch to CS:GO, as the only player in the squad to pick up the game where he left off CS:S and perform at a level that was satisfactory to their fans. It was a shame then that he called it quits just as the wheels were in motion, because a VeryGames with RpK is infinitely stronger than a VeryGames without, regarldess of who takes his place.
Richard 'shox' Papillon
SHOXIIIIEEEEEEEEEEE. It's a statement that's so often screamed by commentators and one that is generally accompanied by a moment of magic from the player many consider to be the best player in the world today. He's a divisive character, Richard, and one that has been followed by controversy wherever he has gone, but it's difficult to deny his ability when he so often delivers the goods at the very highest level and in the moments that really matter most. He was the secret weapon of Sebastian 'krL' Perez back when VeryGames were first establishing themselves as a force, simply because he was a player for the big moments. It's easy to have excellent aim when you're playing a group-stage match and it's easy to outsmart an opponent when the pressure is off, but doing it when there's thousands of dollars on the line and thousands of fans watching is a different story, Richard could.
Like RpK he joined his leader out of the door when he was removed by team VeryGames and was part of the "Nameless" side who exacted revenge on the organisation with a victory at MaxLAN upon their return. Like RpK he later rejoined for a second spell, one that was filled with success as they dominated all in their wake for almost an entire year, bagging himself plenty of medals and plenty of MVP awards. Unlike RpK, though, his second stint in the organisation ended abruptly and acrimoniously after a bitter bust-up with the captain Ex6TenZ. Exactly what went down between the two was unclear but in the aftermath it was clear that it didn't end pretty, with VeryGames saying he would never wear their colours again.
The impact of his departure was felt immediately by the team as their performances dipped and they looked vulnerable. Richard did the same as he did the first time he left, too, building a new team to challenge VeryGames and getting the better of them at MaxLAN - a bit of a bogey event for Ex6TenZ and his men. For almost two years he would remain on the periphery but late last year the prodigal son returned to the organisation, and with the hatchet successfully buried he helped transform the team from nearly men to true contenders in an incredibly short space of time. He remains a part of the team and with plenty of big events in 2013 they'll be hoping to keep it that way, as he's one player they can't do without.
Nathan 'NBK' Schmitt
Nathan is the only one of the new school generation of VeryGames' players who deserves to be on the list, and that's because he's remained an integral part of the machine since he was picked up all those years ago. If ever evidence was needed of Ex6TenZ' eye for talent it's Nathan, the little known French youngster who was plucked from obscurity and went on to become arguably the best player in the country. When it was announced that Nathan would be joining VeryGames it was met by bemusement from the community, after all, he was just a kid, a kid who had never played at the top level and was yet to prove himself at a major international event. After just one event the decision was justified though as NBK took the scene by storm, posting consistently big numbers in high-pressure situations and displaying a level of maturity that far exceeded his years.
Initially he was given the role of rifle-man, but that role changed considerably whenever his team needed it to as he gradually adapted his play to become more of an AWP'er. It's unbelievably difficult to keep a high level with your primary weapon when you're regularly forced to pick up the secondary role, but Nathan seemed to switch from AWP to rifle flawlessly and would regularly have a big impact in games with either weapon, or even both. In the summer of 2010 he was nominated for every MVP poll there was, and when he finally pipped his teammate RpK to the trophy at DSRack #3 it signaled a changing of the guard, with the youngster taking over from the veteran as the teams key man. Exactly one year after being awarded the "Breakout Talent of the Year" by ourselves he bagged himself the "Player of the Year" award in 2011, further highlighting his importance to the most successful team in the world.
Toward the end of his CS:S career he endured a big of a slump, caused by a lack of motivation and desire to switch to the new title, CS:GO. After making that switched it took him some time to get over that slump but it was always only a matter of time before he did. Now back to his best and with more experience than ever he's considered to be one of the two most important players in the former VeryGames side, and going into 2014, much like with shoxie, they'll be relying on him more than most.